If you're looking to put some money away and help it grow at the same time without any risk involved or taxes to pay on gains, then a TFSA might be a great banking option to consider.
TFSAs or Tax-Free Savings Accounts, are unique financial products that act somewhat like a hybrid savings and investment account. Any interest earned on your deposits is tax-free. While a TFSA is a type of savings account, it can hold certain types of investments. You can withdraw from your account any time without penalty. There is, however, a contribution limit to abide by, but these limits tend to increase slightly every year.
What is a Tax-Free Savings Account (TSFA)?
A Tax-Free Savings Account (TFSA) is a tax-sheltered form of savings and investing, rather than just a standard savings account. You can earn interest on your savings, and any gains realized are sheltered from taxation.
TFSAs were introduced by the Canadian Government in 2009 to encourage Canadians to save money. You've already paid income tax on the money you deposit into a TFSA, so you won't have to pay any taxes when you take it out.
What Kind of Investments Does a TFSA Hold?
The investments your TFSA can hold will be based on what the bank that holds your TFSA offers. Generally speaking, you can invest in any of the following with a TFSA:
Mutual funds
GICs
Savings accounts
Cash
Stocks
Bonds
ETFs
Any of the above assets can be held in your TFSA, all in one account.
What is a TFSA Contribution Limit?
As mentioned earlier, there are limits to how much you can contribute to your TFSA each year. For 2020, that amount is $6,000, which is unchanged from 2019. The annual TFSA limit is impacted by inflation, so if inflation rises, the limit tends to increase, with amounts rounded to the nearest $500.
Your individual TFSA contribution room is based on the annual dollar limit (which is currently $6,000), plus any TFSA contribution room that you didn't use the year before and withdrawals made from your TFSA the year before.
Your TFSA contribution room limit for future years is not affected by any income earned in your account from your investments.
How Do You Open a TFSA Account?
To open a TFSA account, first, decide which type of TFSA you want to open:
TFSA savings account
GIC TFSA
Mutual fund TFSA
Self-directed TFSA
Once you've decided which TFSA account you want to open, get in touch with your bank, credit union, or other financial institution. Opening a TFSA account is nearly the same as opening a regular bank account.
You'll need to provide your financial institution with a few pieces of information about yourself in order to register for a TFSA, including your social insurance number (SIN) and date of birth. If necessary, the issuer may request more documentation to support the opening of the account.
Can You Withdraw Money From Your TFSA Account?
You can withdraw funds from your TFSA account any time without paying any early withdrawal fees, depending on the type of investment that your TFSA holds. Any earnings made in your TFSA is also tax-free upon withdrawal. Withdrawals from your TFSA for the year will only be counted towards your TFSA contribution room at the start of the next year.
It should be noted that taking money out of your TFSA account will not lower the total contributions you made for the year. You can only replace all or part of any withdrawals made in the same year if you have an available TFSA contribution room.
If you re-contribute but don't have any contribution room, you will be considered to have over-contributed to the account in the year. You might then have to pay a tax equal to 1% of the highest excess amount in the month for every month that the excess amount stays in your TFSA account.
Benefits of a TFSA Account
Tax-free growth. The biggest perk of a TFSA is the fact that you do not have to pay any taxes on gains earned through interest on your deposits. Since those earnings are sheltered from taxation, you can keep more money in your pocket come tax time.
Flexibility. Use the earnings from your TFSA to be put toward all sorts of different expenses, including car purchase, a down payment, a big vacation, or set aside for a rainy day.
No employment requirements. Unlike some investments that require you to be employed and earn a certain income, TFSAs don't have any employment requirements. So, you can start earning money from your account and contribute however much you want to and start earning.
TFSA VS RRSP
TSFA
RRSP
Contribution Limit
$6,000
– 18% of earned income
– or a max of $27,830
Withdrawals
Withdrawals are tax-free
Withholding tax charged when funds are withdrawn before retirement
Tax-deductible
No
Yes
Best TFSA Rates
| | |
| --- | --- |
| | TFSA Rate |
| Motusubank | 1.50% |
| Alterna Bank | 1.40% |
| Tangerine | 2.50% for 5 months, then 0.20% |
| Questrade | N/A |
| EQ Bank | High interest rates |
| Wealthsimple | N/A |

motusubank
motusbank is a digital bank and is affiliated with Meridian Credit Union, a large and well-established Canadian credit union. Given their association with this credit union, motusbank deposits are insured by the Canada Deposit Insurance Corporation (CDIC), so your money is safe.
The bank offers a number of banking products, including savings and chequing accounts, investment products, mortgages, and GICs.
Under the savings account umbrella is the motusbank TFSA, which currently comes with a competitive 1.50% interest rate while you enjoy tax-free savings. There is no monthly fee or minimum balance requirement, and you can enjoy unlimited transactions every month.
Plus, you can withdraw funds from your TFSA account from any one of 3,700 ATMs across the country at no charge.

Alterna Bank
Alterna Bank is another online-only bank that is also owned by a large credit union: Alterna Savings and Credit Union. All deposits up to $100,000 are insured by the FDIC thanks to this affiliation.
Alterna Bank offers a handful of products, including its TFSA eSavings Account. Right now, clients can earn 1.40% on deposits and can take advantage of no monthly fees, no minimum balances, unlimited transactions, free withdrawals from Alterna Bank ATMs across Canada, and easy access to accounts via the Alterna Bank mobile app.

Tangerine
Tangerine is one of the oldest online-only banks in Canada. Previously known as ING Direct, this digital bank was acquired by Scotiabank in 2012 and was renamed Tangerine shortly after.
This digital bank offers a full suite of banking products that rivals some of the biggest traditional brick-and-mortar banks in the country, including its TFSA account. Currently, Tangerine is offering an introductory savings rate of 2.50% when you sign up for a new account. After the 5-month promotional period ends, the every-day rate dips down to 0.20%.
The Tangerine TFSA account features free Interac e-transfers and daily transactions, and there are no monthly fees or minimum balance requirements. You'll also have access to free withdrawals at any one of the 3,500 Scotiabank ATMs in Canada and the peace of mind knowing that your deposits are insured by the CDIC.

Questrade
Questrade is a Canadian online investment brokerage and wealth management company and is the nation's largest discount broker. This robo advisor not only offers Questwealth Portfolios to clients that invest in ETFs, but it also offers some banking products – including TFSAs – after applying for a banking license in late 2019.
Today, you can not only trade and invest with Questrade, but also open up a TFSA account to grow your money tax-free and use it as a highly versatile investment account. You can use your TFSA to build and diversify your investment portfolio by investing in stocks, bonds, ETFs, options, mutual funds, GICs, and precious metals.
Because of the ability to invest in a number of investment options, Questrade does not pay interest on cash for TFSA accounts.
There is no annual account fee or any opening or closing fees. You can hold both Canadian and US dollars in the account, and all managed accounts with Questrade are insured up to $10 million.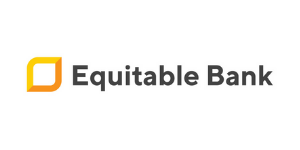 EQ Bank
EQ bank is a wholly-owned subsidiary of Equitable bank; a federally regulated Schedule I Bank that was founded in Canada in 1970. EQ bank was established as an online-only bank in hopes of providing a better on-the-go banking experience. Unlike traditional banks, EQ bank cuts out all the intermediary processes of banking and delivers all its services online. As a result, EQ bank is able to provide high-interest savings, low to no fees and no minimum balance requirements.
While EQ bank doesn't offer a regular chequing account, they offer a number of other banking and investment products like:
Savings Plus Account
Joint Savings Plus Account
TSFA savings account
RSP savings account
GIC
Money transfer services
At EQ bank, the TSFA savings account comes with no fees and no minimum balance requirement. This makes it ideal for those looking for the most cost-effective TSFA account. Moreover, you can earn guaranteed interest by opting for a TFSA GIC. It also offers high-interest rates and comes with flexible terms that can cater to both short-term and long-term goals. The shortest term starts at 3 months while the longest end at 10 years.
If you're looking to open an TFSA savings account with EQ bank, you'll have to start by opening a Savings Plus Account. Once you've done so, it just takes a few more clicks to set up your TFSA account.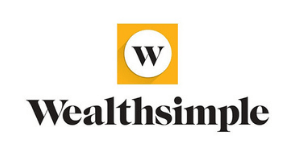 Wealthsimple
Wealthsimple is a Canadian online investment brokerage that focuses on millennials and less experienced investors who are looking for lower management fees on their investments while having easier access to investment assets with lower capital requirements.
In addition to its investment offerings, Wealthsimple also offers its TFSA account that promises optimized returns at a much lower fee than what big banks typically charge.
No taxes are paid on your investment gains in your TFSA account, and you can withdraw your money anytime without being slapped with an early withdrawal fee, which is typical of traditional investment accounts.
Plus, there's no minimum required – you can open a TFSA account with as little as $1. As a robo advisor, Wealthsimple will create a diversified portfolio to maximize returns and minimize risk.
Wealthsimple Basic clients pay 0.5% fees on deposits up to $100,000, while Wealthsimple Black clients pay 0.4% fees on deposits over $100,000. Wealthsimple is a member of the Canadian Investor Protection Fund (CIPF), so accounts up to $1 million are protected in case the brokerage firm goes bankrupt.
Final Thoughts
TFSAs present a flexible option for investing without the stringent requirements often needed with other investment vehicles. And the fact that your earnings are sheltered from taxation makes this type of savings account a great way to start saving, investing, and growing your wealth.