Robo advisors are making investing simple, affordable, and accessible to Canadian investors. Based entirely online, robo advisors provide investors with an online platform on which to invest, and typically charge very low management fees and require small capital amounts to start off with.
These digital advisors make use of algorithms that allocate assets according to investors' financial goals and appetite for risk, with some interaction from real-life humans behind the scenes.
More and more robo advisors have been popping up on the scene over recent years, giving investors more to choose from. That said, some appear to be stand-outs compared to others.
Here, we've rounded up our top picks for the best robo advisor in Canada.
Fees
MER Fees
Min. Investment
Perks
Wealthsimple
– 0.4% to 0.5%
– 0.10% to 0.20%
–SRI MERs from: 0.25% to 0.40%
$0
– Reinvests dividends
– Automatic rebalancing
– Financial advice
– Automatic deposits
– Dividend reinvesting
– Tax-loss harvesting
– Portfolio review
CI Direct Investing
– First $150,000: 0.60%/year
– Next $350,000: 0.40%/year
– Over $500,000: 0.35%/year
0.19% to 0.26%
$1,000
– Tax-loss harvesting
– Socially responsible investing options (as an add-on)
– Automatic rebalancing
– No withdraw fees
– Access to Private Investment Portfolios
– 8 portfolios to choose from
Nest Wealth
– Under $75,000: $20/month
– $75,000 to $150,000: $40/month
– Over $150,000: $80/month
0.13% for balanced portfolios
$0
– Tax-loss harvesting
– Automatic rebalancing
– Live support
– Capped trading fees at $100
Questwealth
– 0.20% – 0.25%
0.17% – 0.22%
$1,000
– User-friendly platform 
– Tax-loss harvesting
– Automatic portfolio rebalancing
– Automatic deposits
Justwealth
– $5,000 – $500,000: 0.50%
– Over $500,000: 0.40%
Average of 2.20%
$5,000
– Automatic rebalancing
– Tax-loss harvesting
– Free personalized financial planning
– Free portfolio review
– US dollar portfolios
Wealthsimple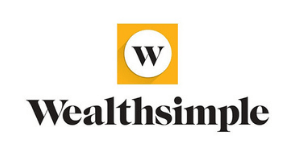 Wealthsimple is one of the more popular robo advisors in the world, not just in Canada. They've worked with major investment firms and boast a board of directors who come with tons of experience in the investment industry. Today, Wealthsimple is managing around $5 billion in assets, which makes them the biggest robo advisor in Canada.
No minimum investment amount is required, and there are no income requirements to open an account. Your investment portfolio is invested in ETFs, and your loan portfolio will be built to match your investing style and risk tolerance. Wealthsimple offers three pricing tiers based on how much you have invested. The fees are very reasonable at 0.50% for investment accounts with less than $100,000.
Wealthsimple algorithms will automatically rebalance your account when it fluctuates past a certain range and will reinvest your dividends accordingly. Plus, you can take advantage of tax-loss harvesting, financial advice, and a personalized portfolio review.
CI Direct Investing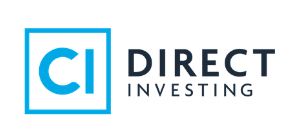 Formerly known as WealthBar, CI Direct Investing was one of the first affordable investment platforms in Canada, which made professionally-managed investment portfolios more accessible to the average investor.
CI Direct Investing is based on long-term investing and diversifying portfolios to minimize risk and maximize returns. The platform encourages assets to be distributed over several ETFs so that even if one asset takes a dive, the others can pick up the slack. This also ensures higher returns compared to the average mutual funds while promising lower fees compared to conventional investment advisors.
Perhaps the stand-out feature of CI Direct Investing is the hybrid model, which combines algorithms with real-life human support to help manage portfolios and ensure they perform accordingly. The platform offers eight different investment portfolios to choose to help tailor your investments to your exact financial goals and risk tolerance.
Nest Wealth

Nest Wealth is a digital wealth management firm that offers customized investment portfolios. The platform makes use of state-of-the-art technology along with impeccable customer service and manages investment portfolios to ensure they perform according to investors' profiles. Like most other robo advisors, Nest Wealth offers lower fees compared to the average human advisor, along with other perks such as automatic rebalancing, tax-loss harvesting, and live support.
Nest Wealth's investment approach involves diversifying and balancing investment portfolios made up of ETFs. This strategy helps to keep risk as low as possible while boosting returns. You'll also have access to expert support from a live advisor via email, live chat, or telephone.
The robo advisor's pricing structure is quite unique. While most other digital investment advisors charge a percentage of invested funds to cover management fees, Nest Wealth charges a monthly fee instead.
Questwealth

Questwealth is an arm of Questrade, a popular Canadian investment management company that has amassed approximately $9 billion in assets under administration. Formerly known as Portfolio IQ, Questwealth allows investors to create and manage their investment portfolios online using ETFs, stocks, mutual funds, FX, CFDs, and more.
Investors can choose from a variety of accounts, including TFSAs, RRSPs, LIRAs, RRIFs, and LIFs. Depending on your financial goals and risk tolerance, you can choose to invest with a variety of portfolio types that range from conservative to aggressive, each of which is low-cost ETFs in different allocations.
With socially-responsible investing options, low management fees, excellent customer service, and a user-friendly website, Questwealth is a fantastic robo advisor for Canadian investors looking for an affordable and accessible way to invest.
Justwealth

Justwealth is another popular robo advisor in Canada and is a member of the Portfolio Management Association of Canada (PMAC). The company aims to lower the barrier of entry for smaller investors while helping to make investing more cost-effective thanks to lower management fees compared to conventional human investment advisors.
Justwealth takes a passive investing approach that allows the platform's algorithms to take over with the managing of investment portfolios without having to actively keep tabs on them. Investors can also take advantage of higher returns and hedge against risk by spreading their investment across a myriad of ETFs and diversifying portfolios.
Depending on the type of investor that you are, you can choose from a handful of portfolios, including Starter, Growth, Income, and Preservation portfolios. Of these portfolios, Justwealth can create 65 personalized portfolios using 38 different ETFs, so each portfolio can be specifically customized for every investor.
What is a Robo Advisor?
A robo advisor is an investment platform that makes use of an algorithm to create and manage your investment portfolio. This allows for a more passive approach to investing, though investors may also have the option to be more involved in the process.
Based on your particular financial position and investing style, robo advisors will select investments for you, create a portfolio based on your tolerance for risk and financial goals, and automatically rebalance your portfolio when appropriate.
While algorithms are heavily involved in managing investments, there are actual human advisors behind the scenes that also play a key role in managing your investment portfolio. Robo advisors are a great option for those who are looking to save on their investments, as their fees are a fraction of what the average human investment advisor charges. Plus, they're great for novice investors who don't have sizable capital to start investing with.
How Do Robo Advisors Work?
Robo advisors help you invest your funds using low-cost Exchange-Traded Funds (ETFs), which are designed to help maximize returns while slashing investment fees.
Before you open and fund an account and start investing, you'll be asked a series of questions to help the robo advisor platform determine which investment assets and classes to choose. The answers you provide will tell the robo advisor what your long-term goals are, when you'd like to achieve them, and what your appetite for risk is. Then, an investment portfolio will be established that matches your requirements. You can then fund your account and start investing.
Once your money is invested, the robo advisor will keep tabs on your account, and if any gains or losses fall outside of your allotted target range, your account will be automatically rebalanced. You won't have to do anything to make this happen, which is why this type of investing is largely considered "passive."
Robo advisors are great for experienced investors with plenty of capital to play with, but they're particularly beneficial for newer investors who have little investment capital and are looking to save on investment fees. As such, there's a better chance to earn higher returns in a shorter period of time.
Are Robo Advisors Safe?
Considering the fact that you're dealing with a lot of money, you'll want to make sure that the institution that you are dealing with can be trusted. The last thing you want to do is have a shady entity handle your money, leaving you wondering what will happen to it.
The good news is that Canadian robo advisors are safe and are usually protected by the Canadian Investor Protection Fund (CIPF), so your money is kept secure while it's being invested. So, in the unfortunate and highly unlikely event that the robo advisor platform falters, up to $1 million of your money is guaranteed to be returned back to you.
Features to Consider When Choosing a Robo Advisor
Before you decide which robo advisor to invest with, consider the following factors.
Fees
One of the first things you'll want to find out is how much the management and MER fees are with the robo advisor you choose, as these fees will have an impact on how much you are left with and how much faster you can grow your wealth.
Minimum Investment Amount
Robo advisors tend to have much lower capital requirements to invest with compared to conventional investment management firms. Check out what each minimum investment requirement is with each robo advisor on your shortlist to make sure it matches with what you have to work with.
Investment Options (ETFS, TFSA, RRSP, etc)
Robo advisors will offer specific investment options, which you'll want to scope out before you open an account. Ideally, the robo advisor you choose will offer the exact types of options you are looking for to add to your investment portfolio.
Portfolio Types
Find out how many different portfolios the robo advisor offers. Each portfolio will be based on risk tolerance and growth projections. For example, portfolios will typically range from low-risk, conservative portfolios with slower growth projections, to more aggressive portfolios that may be higher-risk but can help you see higher returns more quickly.
Dividend Reinvestment Plan
This type of arrangement allows investors to automatically reinvest cash dividends into another investment rather than cash out.
Tax-Loss Harvesting
If you're looking to hedge against taxation, a tax-loss harvesting feature may be attractive to you. This type of service allows you to sell a security that has realized a loss. By "harvesting" a loss, you can offset your taxes on both income and gains. Then the security that was sold can be replaced by another similar one so that your asset allocation and expected returns are maintained.
Customized Portfolios
Robo advisors should have some level of personalization with your investment portfolio to best suit your particular financial requirements and comfort level.
Socially Responsible Investing
Many robo advisors allow investors to invest in social and environmentally-conscious portfolios that match your ethics.
App
To make things as convenient as possible, consider choosing a robo advisor that offers an app through which you can keep tabs on your portfolio on the fly.
When To Use a Robo Advisor Over a Financial Advisor
You have the option to choose between a robo advisor and a human advisor. The question is, how do you determine which route is best for you? While robo advisors may not be for everyone, they are certainly ideal for many investors. Choose a robo advisor if any of the following are applicable to you.
You're new to investing. While robo advisors are equally as good for experienced investors, they're ideal for novice investors who are just starting out. That's because the barrier to entry is lower, making it easier to get started investing.
You don't have a large amount of capital to start investing with. Traditional investment firms typically require a large amount of capital needed to invest. If you don't have tens or even hundreds of thousands of dollars to play with, then a robo advisor may be your best – and only – bet.
You're looking for a lower-cost option to invest. Unlike human advisors who charge a hefty fee for their management services, robo advisors come with much lower fees. This makes investing a lot more affordable and leaves more money in your pocket at the end of the day.
You like the idea of automating your investments. Once you answer a few questions, open and fund your account, and invest your capital, your job is pretty much done. You can let the robo advisor take over your investment portfolio and rebalance it as required if your gains or losses fall outside your target range.
Robo Advisors FAQs
What are EFTs?
ETFs stand for "Exchange-Traded Funds." An ETF is a basket of securities that trade on a stock exchange, much like a stock. They're ideal for investors who want to diversify their investment portfolios and reduce the risk associated with investing all in one stock.
What is tax-loss harvesting?
Tax-loss harvesting involves selling a security that has taken a loss in order to offset taxes on gains.
What kind of investment approach do robo advisors use?
The majority of robo advisors use ETFs or mutual funds instead of individual stocks to build investment portfolios. They usually follow a passive, long-term investment approach that maximizes ROI while minimizing risk.
Final Thoughts
Robo advisors not only make investing a lot more convenient compared to the traditional route, but they are also much more cost-effective and make it easier for new or smaller investors to access investment vehicles without the need for a large amount of capital to get started. If you're considering investing with an online investment platform, consider any one of these top-rated robo advisors in Canada.