Your home is likely your biggest asset, so any damage done to it can be a major financial blow. But having it insured will offer your financial protection in case your home is ever damaged or destroyed. Home insurance will also cover your personal belongings if they are ever lost, stolen, or damaged.
Sure, home insurance is just another insurance policy that you have to pay for on top of all your other monthly expenses. But it can be one of your most important costs especially in the event that your home is damaged or broken in to.
Furthermore, if your home is deemed unsuitable for habitation because of extensive damage, home insurance policies may also cover any temporary living expenses you might need as your home is being repaired.
Why is Home Insurance Important?
Different insurance policies are designed to protect a specific thing. With auto insurance, that would be your car. And with life insurance, that would be you. With home insurance, your home is the focus of protection. And considering how much your home is worth, an insurance policy makes sense.
As mentioned, your home insurance policy will protect the actual structure as well as the contents within it. Life is full of unexpected surprises, so anything can happen that could destroy your home or the belongings contained in it.
But not only is it a good idea to insure your home, but it may also be required. While home insurance may not be mandated by the government, your lender will likely require a policy before extending a home loan.
If you require a mortgage to finance the purchase of your home, your lender will want to make sure that it is insurable. As such, you will have to get a policy in place as part of the mortgage approval process. The lender may also have to be named on the policy.
Lenders may not provide a mortgage until they know it can be insured. After all, they will want some assurance that the financial investment made is protected.
Best Home Insurance Providers in Canada
Types of Insurance Offered
Geographical Availability
Kanetix
– Homeowners insurance
– Tenants insurance
– Condo insurance
– Title insurance
ON and AB
Insurance Hotline
– Homeowners insurance
– Tenants insurance
– Condo insurance
All of Canada
Allstate Home Insurance
– Homeowners insurance
– Tenants insurance
– Condo insurance
– Rental insurance
– Seasonal property insurance
AB, ON, QC, NB, NS
The Co-operators Group Limited
– Homeowners insurance
– Tenants insurance
– Condo insurance
– Seasonal property insurance
All of Canada
TD Home Insurance
– Homeowners insurance
– Tenants insurance
– Condo insurance
All of Canada
Kanetix

Kanetix is an online tool where you can compare different insurance providers. With Kanetix, you can compare policies and rates from over 50 different providers. Kanetix works with trusted insurance brands all over Canada, in order to provide you with the best offers. Whether you're looking for homeowners insurance, tenants insurance, condo insurance, or title insurance, Kanetix can help you secure a quote that best meets your needs.
Insurance Hotline

Insurance Hotline is an online comparison tool that allows you to compare home insurance rates from over 30 insurance providers. Simply answer a few questions regarding your home coverage needs and get a list of quotes from multiple insurance providers. When you use Insurance Hotline, you can be sure to get the best rate for your needs.
Allstate Home Insurance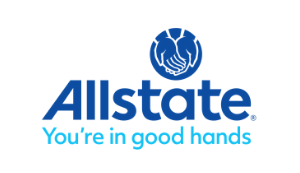 Allstate is a well-established insurance company in Canada. They are a member of one of the largest insurance organizations: The Allstate Corporation, which has been in business since 1953. They currently provide homeowners insurance, tenants insurance, condo insurance, rental insurance, and seasonal property insurance to the provinces of Alberta, Ontario, Quebec, New Brunswick, and Nova Scotia. No matter what property insurance you need, Allstate has a variety of coverages and packages to meet your needs.
The Co-operators Group Limited

The Co-operators Group Limited (CGL) is a Canadian-owned co-operative that was founded in 1945. They are an insurance and financial services company that strives to provide Canadians with the products they need when they need them. When it comes to home insurance they offer homeowners insurance, tenants insurance, condo insurance, and seasonal property insurance. When you choose Co-operators, you'll also have access to their online tools and app which is designed to make the claim process easier.
TD Home Insurance

TD is the second largest bank in Canada and offers a range of financial services including home, tenants and condo insurance. TD is a great choice as it has a special "Million Dollar Solution" which covers all your home, belongings and additional living expenses under one policy. TD also offers additional coverages you can add on to your policy if you'd like more protection.
What is Covered by Home Insurance?
Home insurance offers specific coverage, which typically includes the following:
The Dwelling
The actual house itself is the most obvious thing that is covered under a home insurance policy. That includes any structures that are attached to your home, such as an attached garage or deck. If your home is completely damaged, the amount of coverage you would receive would be based on the square footage of the structure and how much it would cost to rebuild your home as it was.
Additional Structures
Any structures that are not attached to your home, such as a detached garage or shed, may also be covered under a home insurance policy.
Personal Property
Certain items within your home are also covered if they are stolen or damaged, such as furniture electronics, or other items specifically listed in the policy documents.
Personal Liability
Your home insurance policy will protect you against any liability if someone who visits your home is injured or any of their belongings are damaged. This portion of your policy will cover the cost of repair, medical bills, or legal fees if litigation ensues as a result.
Additional Living Expenses
If your home becomes unsafe to live in after a catastrophe, your policy will cover the cost of temporary living expenses, like hotel bills or short-term rentals.
Things That Aren't Covered by Home Insurance
Home insurance certainly covers quite a bit, but it doesn't cover everything. There are some things that are usually not covered under a typical policy, including the following:
Flood Damage
Any water damage caused by a flood, a burst pipe, a toilet overflowing, or sewer backup is not covered under a standard policy. You would have to take out enhanced coverage or a rider to cover this type of damage. The premiums and eligibility will depend on where you live, your claim history, and the insurance provider.
Earthquake Damage
If your home is damaged as a result of an earthquake, coverage may not be offered. Earthquakes are less likely in some parts of Canada than others, but there are areas where an earthquake would be more likely, such as in British Columbia. If you want additional coverage for earthquake damage, you will have to purchase an add-on to your policy.
Damage From Pests
Infestations from termites, bugs, birds, rodents, and other pests can cause significant damage, but it won't be covered by a standard policy. Again, additional coverage would have to be added.
Wear and Tear
Like anything else in life, age can cause wear and tear on your home. Eventually, things will start to break down and deteriorate, which is natural. Anything that falls under this category of gradual deterioration will not be covered by your policy.
Neglect or Damage on Your Part
If you do not take care of your home or are personally responsible for damaging it, your insurance policy won't cover you.
Types of Home Insurance Policies
Not all home insurance policies are created equal. There are several types of home insurance for you to choose from, including the following:
No Frills
If your home has certain issues with it that don't qualify it for a standard policy, then a No Frills policy might do. As you would imagine, this type of policy offers just the basics without all the frills of more expensive and more comprehensive policies. If you end up fixing the home, it may eventually be eligible for better coverage.
Comprehensive
As the name suggests, a Comprehensive policy offers much more coverage than you would get with a No Frills plan. Instead, a Comprehensive policy will provide coverage for the structure and all its contents, except for exclusions specified in the policy.
Generally speaking, two types of risks are not included in this type of policy, including predictable and uninsurable perils, and optional or additional coverage, such as flood or earthquake damage. Otherwise, this policy will cover damage or loss from fire, theft, lightening, or aircraft/vehicle impact.
Basic/Named Perils
If you're strapped for cash or don't think you need extensive coverage, then a Basic or Named Perils policy may be sufficient. With this policy, only items that are specifically named will be covered.
Broad
Somewhere in the middle of a basic and comprehensive policy is a Broad policy, which offers comprehensive coverage on more expensive items, such as the structure, as well as contents that are specifically named.
Personal Liability
If anyone is injured while on your property or any of their personal items are damaged, lost, or stolen, you could be held liable. But with Personal Liability insurance, you can be covered for any litigation that may be brought against you, or for any medical bills that may be charged to you.
What Affects The Cost of Home Insurance?
There are many things that can impact the cost of your home insurance premiums, including the following:
Location
Certain areas may be considered higher risk than others. For example, if you live in an area that is susceptible to forest fires or landslides, your premiums might be more expensive because you would be considered a higher risk.
Crime in The Area
High-crime areas are also a higher risk for insurers, so homes located in these communities may be subject to more expensive premiums.
Size of The Home
Generally speaking, the more square footage your home has, the higher your premiums will be.
Condition and Age of The Home
If your home is old, is showing obvious signs of wear and tear, and is in poor condition, your home insurance policy will cost you more than if your home was newer and in impeccable condition.
Credit Rating
In some cases, an insurance provider may assess your credit score to determine the rate you are charged. Much like when you apply for a loan, a higher credit score could result in a lower premium.
Claims History
If you have a history of a long string of claims, your premiums will likely be higher. That's because you will be considered a higher-risk client, which would warrant more expensive rates.
Deductible
Before a payout is made after filing a claim, a deductible will first need to be made. After the deductible is paid, the policy's coverage will kick in. Generally speaking, a higher deductible means lower premiums, while lower deductibles require higher premiums.
How to Choose a Home Insurance Company
Before you choose an insurance company to insure your homes, you may want to consider a few factors:
Reviews. A great way to start your search for a home insurance company is by checking out online reviews. Also, take these reviews with a grain of salt, and try to gain an overall sense of each insurance company by scanning through many reviews rather than focusing on a handful.
Customer service. Give a few companies a call to get a sense of what it would be like to deal with each. The way the representatives handle the calls – and how quickly you're able to get through – will give you an idea of what the company's customer service is like.
Financial stability. Be sure to go with a well-known and long-standing company that has the financial stability and strength to pay out claims.
Method of buying insurance. You can get an insurance policy on your home in a few ways, including directly from the insurance company, through an insurance broker, or through an online aggregator that is designed specifically to shop for an insurance provider.
How to Choose a Home Insurance Policy
When choosing a policy to cover your home and its belongings, consider the following factors:
Cost. Of course, the cost of the policy will be something to consider. You'll want to make sure the premiums you are required to pay fit within your household budget.
Cost-benefit ratio. Weigh the benefits of a home insurance policy and the cost to have one in place. Does the cost justify the benefits received? If not, you may want to consider a more affordable option that comes with fewer perks and coverage.
Service model. In some cases, insurance providers may hand over claims to external adjustment firms when the claim amount is far higher than what they are used to handling.
Coverage. Make sure the policy you take out provides you with the appropriate amount of coverage that you require. You also want to make sure you are not paying for more coverage than you need.
Should You Use an Insurance Broker?
You can buy a home insurance policy directly from the insurance company, but you may also use an insurance broker. There are some perks to using a broker to shop for a policy that you may want to consider, such as the following:
They work for you, not insurance companies.
They do all the legwork and comparison shopping for you, saving you time and effort.
They take your specific needs into consideration when shopping for a policy.
They can negotiate on your behalf to get you the best deal.
They're well-versed in the realm of insurance.
What Kind of Information Do You Have to Provide When Applying For Home Insurance?
In order to determine your policy type and rate, your insurance provider will require a few pieces of information from you, including the following:
Personal information about yourself (ie. name, date of birth, etc)
Home address
Age of the home
Type of home (ie. single-family home)
Home construction materials (ie. aluminum siding, brick, etc)
Square footage
Roofing details
Presence of alarm system
Presence of smoke alarms
Renovation history
Plumbing, heating, and electrical details
Age of furnace
Current insurance policy (if applicable)
Home occupants
Pets
Tenants
Personal belongings
Unique features of the home or property (ie. swimming pool, pool house, etc)
As you can see, there are plenty of questions that your insurance provider will ask you, especially when it comes to the details about the home that you need insured. Getting a quote for a home insurance policy takes a bit of time, but the more details you can provide about your property, the more appropriate your coverage will be.
How Do You Make a Claim?
Before you make a claim, it's a good idea to decide whether or not a claim is financially worth it for you. You will need to pay a deductible before any payout is provided, so you'll want to assess the cost of replacing anything or repairing any damage against the cost of the deductible. Plus, your premiums could increase depending on the situation.
In some cases, it might make more sense to pay for any small damages yourself out of pocket, as claims can have an effect on your premiums. That said, more significant damage would probably warrant a claim.
If you decide to file a claim, the first thing you will need to do is get in touch with your insurance provider as soon as possible following the incident. You will have an insurance claim adjuster assigned to you to help you with the process. At the same time, you'll want to take photos or videos of the damage and locate any receipts if applicable. Your adjuster will want as much proof as possible about the damage done and the cost required to replace or repair anything.
Based on the information you provide, your adjuster will assess the damage, and may even visit your home in person if necessary. You'll get a claim estimate based on the adjuster's assessment, which could change as your claim is finalized. Your adjuster will calculate a settlement value and may suggest a contractor that can help with any repairs. Once any necessary work is complete, your claim will be finalized and you will be compensated appropriately.
What Happens If Your Claim is Rejected?
If your home insurance claim is denied, look it over to see if there were any mistakes or omissions made. Find out why the claim was denied, as there are various reasons why you may have been turned down. If you feel that your claim was wrongfully denied, you may appeal the claim decision, or may want to get in touch with a third-party appraiser for assistance.
In the worst-case scenario, you may want to seek out legal advice regarding your options surrounding your denied claim.
Final Thoughts
Home insurance is not only useful to help protect you financially in the event of an incident that has damaged your home or belongings, but your mortgage lender may also mandate it. Be sure to do your due diligence when it comes to finding an insurance provider and a policy to protect you and your home.