Paying auto insurance fees may be a nuisance, but it's the law when it comes to owning and operating a vehicle in Canada. If you get pulled over and are unable to show proof of insurance, you'll be slapped with a hefty fine, which varies depending on which province or territory you reside in. You could even have your vehicle confiscated. At the very least, your insurance premiums will be higher than necessary when you finally do take out a policy.
Auto insurance policies range across Canada. Every province or territory has its own regulations surrounding auto insurance and how much coverage drivers need. That said, auto insurance works pretty much the same way no matter where you live in the country.
How Does Auto Insurance Work?
Basically, auto insurance offers you financial protection in the event that you are involved in an accident with your vehicle or if your car is damaged or stolen. You will also be offered protection if you are responsible for causing damage to someone else's car, or any injury caused to other people with your vehicle.
You'll be responsible for paying monthly or annual premiums (depending on how your payment schedule is set up). If you file a claim after an incident has occurred, you will need to pay a deductible, after which your insurance policy will kick in.
Depending on how much damage is involved, it may not be worth it to file a claim. For instance, if your insurance deductible is $2,000, and the damage done to your vehicle will only cost you about $1,000 to fix, it's not worth paying more for your deductible in order for your policy to take over. On the other hand, if the damage is estimated to be much more than $2,000, then it may be worth it to file a claim and pay the initial deductible.
You will have the flexibility to set your coverage limits, which means you should consider the types of coverage you think you will require and how much of that coverage you think you will actually need. Your coverage is redeemed when you actually file a claim. If the incident is covered under your particular policy, then your insurance provider will cover the cost of the damage involved after you pay your deductible.
In some cases, you will be paid directly by your insurer. In others, payment may be made to the other party involved, the repair shop fixing the vehicle, the health care providers treating the injured party, or your leaseholder if your car is leased. An insurance provider won't provide coverage for any financial losses that are not covered in your contract, so it's important to fully understand what's in your policy before you sign on the dotted line.
Where to Find The Best Auto Insurance in Canada
Types of Insurance offered
Geographical Availability
Kanetix
– Car insurance
– Vintage and classic car insurance
– RV and travel trailer insurance
– Motorcycle insurance
AB, ON, QC
Insurance Hotline
– Car insurance
– Rideshare insurance
ON, AB, NB, NL
RBC
– Car, SUV, minivan and pick-up truck insurance
All of Canada
TD
– Car insurance
– Motorcycle & RV insurance
All of Canada
Desjardins
– Insures cars, vans, motorcycle, RVs, snowmobiles and other vehicles.
QC, ON, AB
Sonnet
– Car Insurance
ON, QC, AB, NB, P.E.I, NS
Co-operators
– Insures any vehicle used for pleasure, business or for work.
All of Canada
Intact
– Insures cars, motorcycles, ATVs and snowmobiles
All of Canada
Kanetix

With Kanetix, you can expect to pay on average 30% less than the market rate. Kanetix is an online marketplace that allows you to compare quotes from over 50 different insurance providers in Canada. Kanetix works with a range of Canadian brands including top brands like CAA, BMO, Desjardins, Economical Insurance, Intact Insurance and more. Fill out Kanetix's online form to compare rates and coverages now.
Insurance Hotline

Insurance Hotline is an online brokerage for home, life, travel, and auto insurance. They compare rates and policies between some of Canada's best insurers. Whether you're looking for car insurance or rideshare insurance, Insurance Hotline can help you get the best rate. Simply fill out their form with some details regarding your car and coverage needs and get a list of rates and insurers to choose from.
RBC Insurance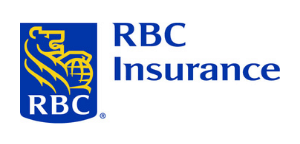 RBC is the largest bank in Canada with over 1,300 branches and over 1.43 trillion dollars in assets. They offer a variety of financial services from basic chequing accounts to mortgages and different investment accounts. In addition to that, they also offer home, life, health, travel, and auto insurance. If you have a car, minivan, SUV or pickup truck, apply with RBC to get a quote today.
TD Insurance

TD Bank is the second-largest bank in Canada with over 1.42 trillion dollars in assets. They offer a range of financial products and services including auto insurance. They currently offer car, motorcycle and RV insurance. In terms of coverage, you'll have a choice between, basic, full, and customized coverage options. TD Insurance is a great choice as you can reduce your rate by bundling it with other TD products you may have.
Desjardins Insurance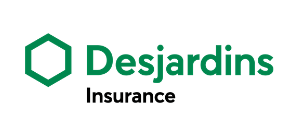 Desjardins Insurance is a subsidiary of Desjardins Group and provides insurance in Ontario, Quebec and Alberta. Desjardins specializes in home and auto insurance, and are known to provide great discounts in Ontario and Alberta to drivers who are considered as low risk. Whether you need coverage for your car, truck, van, motorcycle or snowmobile, Desjardins covers it all.
Co-operators

Founded in 1945, the Co-operators Group Limited (CGL) has been providing Canadians access to different financial services, including auto insurance. They are a Canadian-owned co-operative that strives to help Canadians by providing them access to the products they need when they need it. The Co-operators provide auto insurance for a variety of vehicle types including cars, vans, trucks, motorcycles, buses, commercial vehicles, and more.
Sonnet

Sonnet is Canada's first fully online home and auto insurance company. They currently offer their services in Ontario, Quebec, Alberta New Brunswick, Nova Scotia and P.E.I. Simply fill out their 5-minute application to get customized coverage at a competitive rate. With Sonnet, you'll get the coverage you need while being able to manage your policy online.
Intact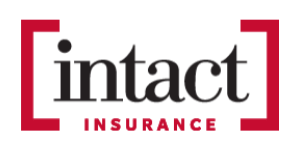 Intact is one of Canada's largest insurance companies for home, auto and business insurance. They have more than 4 million clients and provide their services all across Canada. They currently provide insurance for cars, motorcycles, ATVs and snowmobiles. Intact is completely accessible online and provides saving of up to 25% with their "myDrive" program.
Types of Auto Insurance
There are several types of coverage that an auto insurance policy may cover. Some are mandatory, others are optional, and others are endorsements that can be added to your policy to boost your coverage.
Mandatory Coverage:
Third-party liability. The most basic form of mandatory car insurance is third-party liability coverage, which is designed to protect you from litigation brought against you in the event that you are responsible for causing damage to someone else's vehicle or causing harm to another individual. You will be covered up to your contract's specific coverage amount.
While the lowest amount of required third-party liability is $200,000, most policyholders choose to go with $1 or $2 million in coverage at the very least. In provinces like Ontario, Quebec, New Brunswick, Nova Scotia, and PEI, this liability coverage also features a component known as "direct compensation – property damage," which will cover you for any repairs without having to deal with the other driver if you are involved in an accident that was not your fault.
Uninsured automobile coverage. This coverage financially protects you and your vehicle in the event that you are hit by an uninsured or hit-and-run driver.
Accident benefits. This coverage is required all across Canada except in Newfoundland and Labrador. In all other provinces or territories, this coverage will pay for lost income, medical treatments, and funeral expenses if you are hurt in an accident, no matter who is at fault.
Optional Coverage:
Collision coverage. This type of coverage will cover you if you hit something with your vehicle other than another vehicle or individual, such as a guardrail or wall.
Comprehensive coverage. Premiums for comprehensive coverage can be expensive, but it covers a wide range of issues that are not covered by basic policies. This type of coverage will help cover the cost of repairing your car or replacing it altogether up to its cash value if it is damaged by unanticipated scenarios, such as vandalism, theft, fire, falling objects, or other issues not related to a collision. However, it will not cover medical and collision-related damage.
Personal injury protection. This is a type of no-fault insurance that covers any medical treatment, rehabilitation, and lost wages if you or anyone else in your vehicle is injured in a car accident, up to your coverage limits.
Specified perils. Protection against specific damage to your car, such as theft, fire, lightning, earthquakes, or windstorms may be covered by specified perils coverage.
All perils. This optional insurance combines the protection you have under collision and comprehensive coverage.
Endorsements:
Loss of vehicle use. If your vehicle is damaged and you are temporary without a car, this type of coverage will help pay for transportation costs.
Depreciation waiver. If you have a brand new car that is written off because of an accident, a depreciation waiver will make sure you are compensated for its full value.
Family protection. If you are involved in an accident with an uninsured driver or one who has less coverage than you that is not enough for your claim, family protection insurance may help top you up.
Accident forgiveness. Some insurance companies offer accident forgiveness, which won't count your first at-fault accident.
Damage to a rented vehicle. If the vehicle that you damage is a rental, you'll be covered with this endorsement.
How Much Does Auto Insurance Cost?
Auto insurance costs vary a great deal and are based on several factors, such as the following:
Amount of coverage you purchase
Your location
Your age
Your sex
Your marital status
Your driving history
The type of car you drive
The age and condition of the car
Your credit score
Your insurance provider
While there are factors that are out of your control that impact your insurance premiums, there are some things you can do to keep these costs at a minimum:
Comparison shop. Just like you might shop around for any consumer product to find the lowest prices, so should you do the same with car insurance. Obtain quotes from a handful of insurance companies before settling on one, and don't be afraid to negotiate.
Drive a car that requires cheaper insurance. While certain types of cars may jack up your insurance premiums, others may do the opposite. Consider driving a car that has certain safety features (such as rear-view cameras, brake assist, airbags in the back seats, or a security system), less horsepower, a lower rate of theft, and better crash-test scores, which can come with lower insurance rates.
Combine different types of insurance. Most insurance companies offer discounts for households that combine their auto insurance, property insurance, or life insurance.
Only pay for what you need. Although certain types of coverage are mandatory in Canada, others are not. If you don't think you'll need any of the extras, then you can opt-out of them to keep your premiums to a minimum.
Keep a clean driving record. You have a lot of control over how you drive, which can have a direct impact on your insurance premiums. So obey the laws of the road and be sure never to drive distracted to help minimize the chances of getting into a collision or being pulled over for speeding.
Pay annually. Rather than paying your insurance premiums on a monthly basis, you might find that paying annually comes with a lower price tag.
How to Choose an Auto Insurance Company
There are many insurance companies across the country, so how do you pick just one? Here are some tips to help you select the best insurer for your needs and budget.
Check out reviews. One of the easiest and quickest ways to get a feel for an insurance company is by checking out online reviews. Just be sure to check reviews from reputable sites that verify the reviewers, as some review sites might be full of fraudulent reviews from fake customers.
Discounts offered. You want to make sure that you're not paying any more for your insurance policy than necessary, so check out the types of discounts that your insurance company offers to help keep costs low.
Comparison shop. Conduct a rate check online from various insurance providers to make sure you're getting the best deal.
Choose a top-rated insurer. Check out the ratings on various insurance companies to find one that is rated highly. You can look at sites like the Better Business Bureau (www.bbb.org) to find out how many complaints certain companies have against them or how they deal with claims and other issues. Third-party reviewers also research insurance providers to see how efficiently they file claims, how quickly they approve claims, and what their customer service is like, so you may want to look into these as well.
Find out the financial stability of the company. While large, well-known insurance companies that have been around for a long time will likely be financially stable enough to pay out claims, others might not be. Take some time to find out the financial stability of an insurance company to make sure they will be able to pay out any claims that you might need to make.
Determine how you want to buy insurance. You can work directly with an insurance company, or you can deal with an insurance broker who will help you find the right insurance company and policy for you. There is also the option to use an online insurance aggregator – somewhat like what Expedia and Kayak are to the world of travel – to find the right company and policy that best suits your needs while providing you with a great deal of convenience.
How to Choose an Auto Insurance Policy
Once you've decided which auto insurance company to work with, there are few components of a policy that you will want to look at before you commit yourself to one:
Coverage. How much coverage do you think you'll need? While every province and territory has minimum basic car insurance requirements, you may find that this is not enough for you. Speak with an insurance agent to find out what types of add-ons you can include in your policy. Regardless, you'll want to be well-informed about what exactly is included in your policy to help make sure you are adequately covered in the event that something happens.
Premiums. Find out what the premiums are like. Further, inquire whether you can get a lower price by paying on an annual basis as opposed to monthly.
Deductible. You will need to pay a deductible when you file a claim before your insurance policy kicks in. You will, however, have a say in how much you want your deductible to be. Generally speaking, higher deductibles typically mean lower premiums, and lower deductibles generally mean higher premiums.
Discounts. Find out what types of discounts are offered and whether you're eligible for any. For instance, insurance companies tend to offer discounts based on the following:
Low mileage
Students
Retirees
Security systems
Clean driving record
Occupational discounts
Environmentally-friendly vehicles
Cost. Of course, you want to make sure that the policy you choose fits within your budget. Otherwise, you may want to consider going with just the basics of car insurance. You will also want to make sure that whatever you choose justifies the cost of the policy, since you don't want to pay for any more than what you need.
Should You Use a Broker?
An insurance broker is a licensed professional who sells or negotiates insurance policies. They serve as middlemen between insurance companies and customers and help insurers assess their risks while also helping consumers choose the right policy that best suits their needs. But should you use one to sign up for auto insurance? Here are the pros and cons of insurance brokers.
Pros:
Brokers work for you, not the insurance company. Since they are not affiliated with one particular agency, they can offer a wider array of insurance policy options and companies for you.
They have your best interests at heart and look at various companies to find the best deal for you.
Brokers can help you obtain all of your insurance needs, including auto, home, life, and business insurance policies, all in one place.
Brokers will comparison shop on your behalf to make sure you're getting the best deal available to you while ensuring that your policy provides the exact type of coverage you need.
Brokers are well-versed in the world of insurance and can provide you with as much information as you need to make an informed decision.
Cons:
You're depending on the expertise and experience of the broker, which is why it's important to vet the broker before you hire them.
Should You Get Car Insurance?
While you might have a choice when it comes to whether or not to take out a life insurance policy, you don't have much choice when it comes to auto insurance. As mentioned, car insurance is mandatory in Canada. If you are caught driving without a policy in place, you can face hefty fines and risk losing your vehicle.
Even though this type of insurance is required for all drivers, it comes with its advantages. Whether you're involved in a collision or your car is subject to damage or theft, filing a car insurance claim can provide you with the coverage needed.
Information Required When Applying For Auto Insurance
When you apply for auto insurance, your insurance provider will need a few key pieces of information in order for them to provide you with an accurate quote:
Driver Information:
Your name
Date of birth
Postal code
Sex
Marital status
Driver's licence information
Licence suspensions
Accident or ticket history
Vehicle Information:
Vehicle make, model and year
Primary use of the vehicle
Annual mileage
Insurance history:
Current insurance status
Years of continuous coverage
Claims history
Prior insurance cancellations
Making a Claim After a Car Accident
If you are involved in a car accident, you are required to notify the police if someone is injured or if a certain amount of damage has been done to your vehicle, another person's vehicle, or someone else's property before you leave the scene. For serious accidents, the police will go to the scene. For instance, in Ontario, you're required to call the police if there is over $2,000 worth of damage done.
For less serious accidents, you can go to a Collision Reporting Centre if there is one in your city, as long as your car is safe enough to drive there. A police officer at the centre will inspect the damage to your car within 24 hours. All auto insurance companies require that you report an accident within 48 to 72 hours, depending on the jurisdiction, no matter how much or how little damage was done.
If there was damage caused by the incident and you do not report it, but the other driver does, their insurance provider will get in touch with your insurer. If you do not report the incident to your insurance company, regardless of whether or not you are at fault, the insurance company has the right to cancel your policy.
If you wish to file a claim to help you cover the expenses related to damage done to your vehicle or someone else's, you can do so if it makes financial sense. If so, you should do so as soon as possible following the incident. Before you leave the scene, make sure you gather as much information as possible and take photos that can help prove your case.
If it is determined that you are at fault, your premium could increase. Premiums and deductibles can also increase if you file many claims. And in some cases, your coverage could be discontinued altogether.
What if Your Car is Damaged?
If your vehicle is damaged, the compensation you get will depend on your policy's coverage, and whether or not you are at fault. The insurance company will assess the situation to make that determination, even without input from the police. If you have collision coverage and you are found to be at fault, your insurer will cover any costs for repairs. Otherwise, no coverage will be given.
The situation is a little different if you are found not to be at fault. In this case, you will be covered up to a certain amount as specified in your policy, regardless of whether or not you have collision coverage. If the other motorist is not insured, you can make a claim for damages to your vehicle according to the Uninsured Automobile portion of your insurance policy.
If your car is a write-off because of the collision, you will receive the cash value of the vehicle at the time of the incident. Otherwise, if the car can be repaired, the insurance company will provide you with a list of their preferred mechanics. While you can choose one of your own that is not on the list, you may have to deal with the situation on your own if any issues come up with the repair work. Make sure not to have any repairs done until your insurance provider has reviewed your claim and authorizes the repair work.
If your car is damaged in a non-accident situation – such as vandalism – or is stolen, your compensation will depend on your policy coverage. If you have comprehensive or specific perils coverage, you will be covered up to the policy limit, less the deductible.
What if You Are Injured?
If you are injured in a collision, you may be entitled to accident benefits, no matter who is determined to be at fault. Be sure to retain all notes and prescriptions from your doctor, as well as any other supporting evidence you have.
Can Your Claim be Denied?
If the incident you are filing a claim for involves any criminal behaviour on your part, your claim will likely be denied. For example, if you were under the influence of drugs or alcohol, or the accident was caused by criminal negligence on your part, your claim will probably get denied.
Final Thoughts
Auto insurance is yet another bill that all Canadian drivers have to pay, but it can come in handy if you are ever involved in a car accident or if your car is damaged or stolen. Be sure to do your homework on the insurance companies out there and the policies they offer, as well as the premiums charged to choose the insurer and coverage that best suits your needs.