Chequing accounts are perhaps the most common type of banking product among Canadians. After all, it's where their paychecks are usually deposited, and it's usually the number one source of funds when accessing money at bank machines and paying bills.
But savings accounts are just as useful, as they are designed to help Canadians save their money while still collecting a little bit of interest on the money deposited.
There are tons of different savings accounts from various financial institutions for consumers to choose from. Here, we've listed some of the best savings accounts in Canada based on interest, fees, and the banks that offer them.
What is a Savings Account?
A savings account is a type of bank account that pays out interest on the balance of the account. They are meant to help Canadians save their money rather than serve as a pool of funds to be accessed on a regular basis for various payments and expenditures, which is what a chequing account is for.
Instead, a savings account is meant to be left alone so the money that is deposited in the account can grow thanks to the interest rate attached.
Different savings accounts from different financial institutions will come with their own interest rates, fees, and certain restrictions in terms of how much can be withdrawn at one time.
Types of Savings Accounts
Savings accounts come in various formats, including the following.
High-Interest Rates Savings Account
These savings accounts come with higher interest rates compared to traditional savings accounts to help you grow your money faster. If the account is non-registered, you will have to pay taxes on any money earned through interest.
TFSA
A tax-free savings account (TFSA) allows you to shelter the earrings you make in your account from taxation. There are savings accounts available as TFSAs that usually offer lower interest rates compared to a high-interest savings account in exchange for shelter from taxation.
RRSP
A Registered Retirement Savings Plan (RRSP) is an account that offers tax benefits to help maximize savings for retirement. Deductible contributions to these accounts can lower your taxes, and income earned can grow tax-deferred.
Youth Savings Account
Children may be able to benefit from special savings from many banks in the form of a youth savings account. These accounts may also offer incentives for kids to save or educational materials and tools to teach them how to save their money and be responsible with their finances.
Seniors Savings Accounts
Similar to how youth savings accounts work, a seniors savings account offers special rates and lower fees to Canadians who are 60 years of age and over.
Common Costs Associated With a Savings Account
There are a handful of small fees that are associated with savings accounts, and the exact fees you are charged will depend on the specific type of savings account you have and the financial institution you have it with.
Here is a quick rundown on the cost of a savings account:
Monthly fees. Many banks charge a monthly fee, which can be as low as a couple of dollars to as high as $13 to $14 in some cases. That said, there are many banks that do not charge any monthly fees at all, though there may be certain restrictions on the use of the account as a result.
Transaction fees. Some accounts charge a small transaction fee if you make more transactions in a given month than your account allows you to. These fees can range from $1 to $5.
Non-bank withdrawal fees. If you withdraw funds from your savings account at your bank, you won't be charged for this transaction. But you will likely be charged a fee to withdraw funds from your savings account if you do so at an ATM not affiliated with your bank. These withdrawal fees can range from $1.50 to $2.50.
Email transfer fees. While it may be free to receive an email transfer from someone, you may be charged a small fee of around $1 to $2 if you send an email money transfer.
How to Choose The Best Savings Account
As mentioned, different savings accounts from different banks will have their own unique traits, so it would be prudent on your part to compare accounts before selecting the one that's best for you. Here are some factors to consider when choosing a savings account:
Interest rate. The rate of growth of the money in your savings account is directly attributed to the interest rate you get. The higher the rate, the better, as it means your money will grow faster. Just be aware that some banks may offer a promotional rate to boost business, though the rate may drop significantly after that period ends.
Transaction fees. Weigh the rate of interest that you are offered with the transaction fees that you may be charged, as these may offset any gains you make with interest. If you make many transactions a month, you may want to look for a savings account that offers a high number of free monthly transactions.
Monthly fees. Like transaction fees, your monthly fees could eat into your earnings. As such, look for a savings account that charges either very low monthly fees or no fees at all.
Insurance. You want to have the peace of mind knowing that the money you have deposited in your savings account is secure in the event that the bank falters for whatever reason, so make sure the financial institution is backed by CDIC insurance or other provincial coverage.
Best Savings Accounts in Canada
There are tons of savings accounts available to open across Canada, so how do you pick just one? To help make your decision a little easier, we've compiled a list of the best savings accounts available to Canadians.
Motus TFSA Savings Account

Formerly known as Canadian Direct Financial (CDF), Motive Financial is an online-only bank that offers several banking products without brick-and-mortar locations. Thanks to its online and mobile banking business model, the bank is able to pass its savings onto its customers through better interest rates and lower fees.
The Motive TFSA Savings Account is among the highest-rate savings accounts in Canada. Right now, Motive Financial is offering a rate of 1.75% on its TFSA savings account with unlimited withdrawals and transfers without any additional fees. This is perfect for those who are looking for a safe investment without all the fees that are typical of average savings accounts.
EQ Bank Savings Plus Account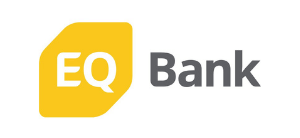 EQ Bank is another online bank in Canada and is affiliated with Equitable Bank, a large Schedule I Bank that is backed by insurance on account deposits. Like other online banks, EQ Bank is able to offer lower fees and higher interest rates thanks to its low overhead, and these rates extend to its Savings Plus account.
This savings account comes with a competitive 1.25% interest rate to help you grow your savings, and is void of monthly fees and transaction fees. Plus, you won't be dinged with any fees to maintain a certain balance. International money transfers are also affordable thanks to EQ Bank's partnership with Wise, making sending money abroad as much as 8 times cheaper than other financial institutions.
Tangerine Savings Account

Formerly ING Direct, Tangerine is one of the more well-renowned online banks in Canada. And with its affiliation with Scotiabank, Tangerine is a highly reputable and trusted financial institution among its growing list of clients. While traditional brick-and-mortar branches are not available with Tangerine, there are a handful of Tangerine "cafes" scattered across major Canadian cities.
Among its vast array of banking products is the Tangerine Savings Account, which is currently offering an introductory rate of 2.15% for new clients for 5 months. After that, the rate dips down to 0.10%.
There are no monthly fees, no service charges, and no minimum balances to maintain. Plus, you can set up an Automatic Savings Program (ASP) to achieve your financial goals faster and easier.
Scotiabank Momentum PLUS Savings Account (360-premium)

Scotiabank is a well-known Canadian bank and one of the largest in the country. The bank has made waves for its innovation in the digital banking realm coupled with its traditional brick-and-mortar business model.
Scotiabank offers a unique twist on the conventional savings account. With its Momentum PLUS Savings Account, you can earn more interest the longer you keep your account open and save. With this account, you can earn up to 1.25% in interest, which is made up of the following:
Regular everyday interest rate of 0.50%
Premium period interest rate that ranges from 0.55% for 90 days up to 1.10% for 360 days
Ultimate package rate that offers account holders an additional 0.10 annually
There are no monthly fees, unlimited self-service transfers, and the ability to set up an automatic savings plan.
RBC Royal Bank High-Interest eSavings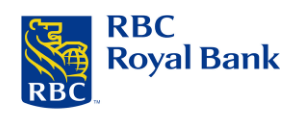 RBC is one of the most trusted names in Canadian banking with more than 16 million clients under its belt. It's the largest Canadian bank by market capitalization and provides a vast array of banking products ranging from consumer products to commercial lending and beyond.
RBC currently offers an online high-interest savings account with an interest rate of 0.50%. Online transfers are free, and there are no minimum deposit requirements or monthly maintenance fees. Plus, clients can take advantage of the Save Matic feature that helps you set up regular, automatic savings plan to help you attain your financial goals.
CIBC eAdvantage Savings Account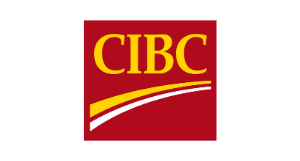 CIBC is one of Canada's "Big Five" banks and is involved in various aspects of banking and wealth management. Although a traditional financial institution, CIBC has been coming out with more innovative digital products and services to suit clients looking for more convenient and cutting edge ways of doing their banking and applying for loan products.
CIBC's eAdvantage Savings Account comes with a 0.10% interest rate, though new clients opening their first account can earn a 2.10% interest rate as a bonus introductory rate for a limited time. You can transfer your funds for free and won't be subject to any monthly fees or transfer fees. You'll also have the benefit of setting up recurring transfers between accounts to help you reach your savings goals faster.
Should You Get a Savings Account?
A savings account is a great way to get started saving and investing your money. And with an interest rate attached to these accounts, you can make your money work for you to grow. It's a conservative and risk-free way to save and invest, and as your money grows, you may consider moving your money around to other investment vehicles to help you build wealth faster.