Probably one of the most frequently-used banking products among Canadians is the chequing account. Unlike a savings account – which is meant to be a resource to park and save your money while taking advantage of modest interest rates to help the money grow – a chequing account is designed for daily transactions.
In this article, we've rounded up our favourite picks for the best chequing accounts in Canada.
What is a Chequing Account?
Chequing accounts are essentially transactional accounts that are used to access and deposit money on a regular basis, whether through payroll deposits, debit purchase transactions, ATM withdrawals, bill payments, and so forth.
The funds in your chequing account are highly liquid, which means they are easily accessed without any penalty charged for early withdrawals. Thanks to such easy access, you won't likely be offered any interest on the deposited funds. However, up to $100,000 of the money in your chequing account is protected by CDIC insurance.
Types of Chequing Accounts
There are various types of chequing accounts available, each with their own unique traits, including the following:
Personal chequing account. This is the most common type of checking account and can be used to pay bills, deposit paychecks, make debit purchases, and withdraw funds.
No-fee chequing accounts. Many checking accounts come with a monthly fee, though there are some financial institutions that offer no-fee accounts that are free of these charges. These types of chequing accounts are becoming increasingly popular among Canadians, for obvious reasons. In addition to zero monthly fees, these checking accounts often come with other perks, such as unlimited transactions, free Interac e-transfers, and no minimum balance requirements.
Online chequing accounts. Online-only banks are becoming the norm these days and offer many banking products that can be accessed online or via mobile app. They're very convenient and have the same features as the average checking account.
Many of these accounts come with zero monthly fees because of the savings due to limited overhead. In turn, these savings are passed on to customers in the form of no or low fees.
USD chequing accounts. If you frequently visit the US, then a US dollar chequing account might be appropriate. These accounts allow you to deposit and withdraw US funds without the need to pay any exchange fees.
Youth chequing accounts. These types of accounts are available to children and are designed to help encourage kids to save their money and teach them financial literacy. These accounts come with a variety of perks, including unlimited debit transactions and interest on the deposited funds.
Seniors checking accounts. Much like youth chequing accounts, seniors chequing accounts are available to Canadians aged 60 years or over. They typically come with monthly paper statements, teller-assisted transactions, and no additional fees.
Student chequing accounts. Canadians in full-time secondary or post-secondary education may be eligible for specialized student checking accounts that often come with unlimited transactions.
Interest-earning chequing accounts. As mentioned above, chequing accounts don't typically come with an interest rate. However, there are some financial institutions that offer chequing accounts that allow account holders to earn a modest amount of interest on deposited funds.
Cost Associated With a Chequing Account
There may be certain costs associated with having a chequing account, including the following:
Monthly fees. Many chequing accounts come with monthly maintenance fees, which typically come in the $3 to $15 range per month. However, there are many chequing accounts that come with zero monthly fees, which is something you may want to look out for.
Additional transaction fees. If you make more than the maximum monthly transaction fees, you may be charged a certain amount for additional transaction fees. This fee usually ranges anywhere from $1 to $1.50 per transaction.
Interac e-transfer fees. While many chequing fees offer free and unlimited Interac e-transfers, some may charge for this feature. Fees for these types of internet transfers are usually between $1 to $2 per transaction.
ATM withdrawal fees from other financial institutions. If you withdraw funds from your chequing account from an ATM that belongs to the bank you hold your account with, there should be no charge. However, withdrawing at other bank ATMs may constitute a fee of anywhere from $1.50 to 2.50 per transaction.
Overdraft fees. If your account ever dips down into the negative, you'll be considered in "overdraft." Should this happen, you will be charged an overdraft fee, which usually falls within the $3 to $5 range.
Non-Sufficient Fund (NSF) fee. If you deposit a cheque that ends up bouncing, your bank will charge you an NSF fee, which generally costs around $45 per transaction.
How to Choose The Best Chequing Account
When deciding on which chequing account to open, consider looking at the following factors:
Fees. The less you can pay in fees, the better. The thing is, chequing fees can vary. While some accounts can charge as much as $15, others charge nothing at all to use your account every day.
Transaction limits. If you plan to make frequent transactions every month, you may want to look for an account that allows for unlimited transactions per month.
Overdraft protection fees. Overdraft protection is a great feature if you ever find yourself with a negative balance in your account. Just be sure to find out exactly how much the bank charges for such protection.
Minimum balance. Some banks require you to maintain a certain deposit amount in your account in order for you to avoid paying fees. But some banks may not have such restrictions in place and allow you to have a zero balance in your account without charging a penalty as a result.
Accessibility. Consider how easy it is for you to access your funds from ATMs, online, apps, and in-person.
Interac e-transfer. It's so convenient to be able to send and receive money electronically through an Interac e-transfer. Find out if the bank you are opening an account with charges for these transfers, and how many are permitted per month before a fee is charged.
Best Chequing Accounts in Canada
We've compiled a list of some of the top chequing accounts in Canada, which we've chosen based on fees, transaction limits, minimum balance requirements, Interac e-transfers, and overdraft protection.
Monthly Fee
Minimum Balance
Transaction Limits
E-transfer Fees
Overdraft Protection
TD Unlimited Chequing Account
– $0 when balance is over $4,000
– $16.95/ month when less than $4,000
$4,000
Unlimited
Free
$4/month
BMO Performance Plan
– $0 when balance is over $4,000
– $15.95/ month when less than $4,000
$4,000
Unlimited
Free
$5/month
Tangerine No-Fee Daily Chequing Account
$0
$0
Unlimited
Free
$5/month
Scotiabank Basic Banking Account
– $0 when balance is over $4,000
– $3.95/ month when less than $4,000
$5,000
12 transactions/month
2 free/month
$5/month
Simplii Financial No Fee Chequing Account
$0
$0
Unlimited
Free
19% annually on balance
RBC Day to Day Banking
$4
$0
12 debits/month; $1.25/each after that
Free
$5/month
TD Unlimited Chequing Account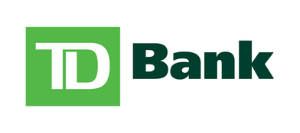 TD Bank is one of the largest banks in Canada with over 1,000 branches across North America, and over 2,500 bank machines across Canada and some US states. TD offers a slew of banking products, including its TD Unlimited Chequing Account.
If you carry at least a $4,000 balance in your chequing account, you won't have to pay any monthly fees. Plus, there are no ATM fees at TD bank machines, nor any fees to send or request funds using Interac e-transfer. You'll have unlimited transactions, and if you take out a credit card, the first year annual fee is rebated with your choice of one of five TD cards.
You'll have the option to set up a recurring direct deposit from your employer, government, or pension provider, as well as recurring pre-authorized debit payments of at least $50.
BMO Performance Plan Chequing Account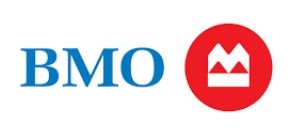 BMO is another major Canadian bank with about 900 branches across the nation and is actually the oldest in the country. The bank offers a number of checking account options, including its Performance Plan Chequing Account. BMO's chequing accounts are its most popular accounts that offer unlimited daily banking transactions with competitive fees.
Clients can earn a $300 cash bonus when opening a new chequing account, which can be used to set up recurring deposits and bill payments. The account features unlimited transactions and Interac e-transfers, as well as complimentary OnGuard Identity Theft Protection.
Maintaining a balance of at least $4,000 also means further savings on monthly fees, and up to a $40 rebate on the annual fees on BMO credit cards is also available.
Tangerine No-Fee Daily Chequing Account

Tangerine is a popular online-only bank in Canada that offers a wide range of financial products. As an arm of Scotiabank, Tangerine boasts robust security and allows clients to access all of Scotiabank's ATMs across the country for free withdrawals. There are no traditional physical Tangerine bank branches, but there are a handful of Tangerine cafes in Toronto, Montreal, Vancouver, and Calgary for those who wish to speak with someone in person.
Perhaps the most popular product from Tangerine is its No-Fee Daily Chequing Account. You can access your funds through mobile, online, and telephone banking, and don't have to worry about paying any monthly fees, transaction fees, or Interac e-transfer charges. Plus, you'll have the opportunity to earn up to 0.10% on funds deposited in your checking account. 
Scotiabank Basic Banking Account

Scotiabank is one of the largest banks in Canada that offers a mix of both traditional and digital banking products to appeal to a wide range of clients. The Scotiabank Basic Banking chequing account is one of the more popular products on the bank's arsenal of offerings and comes with no monthly fees with a minimum balance maintained and unlimited transactions.
One of the more unique features of this account is its reward point options that it offers, which is a trait you won't see with most other Canadian chequing accounts. You can earn SCENE points for free movies, as well as points for travel, gift cards, and others. You can also access your funds from any one of thousands of Scotiabank ATMs across the country at no charge, plus any Bank of America bank machine in the US.
Simplii Financial No-Fee Chequing Account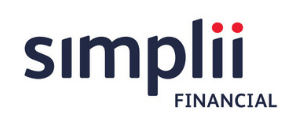 Simplii Financial is an online-only bank that was previously part of PC Financial. It has now been taken over by CIBC for its daily banking services and products, including its savings accounts, chequing accounts, and mortgages. Simplii Financial clients can bank online and through their mobile devices via the Simplii Financial portal or may choose to visit physical CIBC branches for in-person assistance.
As the name suggests, the Simplii Financial No-Fee Chequing Account comes with zero monthly fees, as well as unlimited Interac e-transfers and unlimited monthly transactions. There is no minimum balance required, and all of your debits and bill payments are free and unlimited. Clients can also send money to others across the globe at no cost and can order foreign currency that can be obtained at various Canada Post outlets in Canada.
RBC Day to Day Banking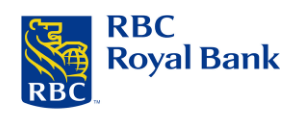 RBC is one of the most well-known and respected banks in Canada and is involved in just about every aspect of banking, whether on a consumer, commercial, or the global investment level. The big bank offers a plethora of banking products, including its day-to-day chequing account that requires no minimum balance and includes unlimited free Interac e-transfers when you need to send or receive money.
There are 4,200 RBC ATMs across Canada to access and withdraw your funds at no charge. Plus, you can link your bank card to your Petro-Canada account to save 3¢/L on fuel and earn 20% more Petro-Points at all Petro-Canada locations. You will, however, be limited to 12 debit transactions per month at no charge, after which you'll have to pay $1.25 per transaction.